Promoting STEM in High School
---
Hydrogels are a class of hydrophilic polymers that can swell and hold large amounts of water. These fantastic materials have found their way into a wide range of engineering applications, including biomedical devices, hygiene products, and biocatalytic processes, to mention a few. During a visit to Wichita East High School (Wichita, KS), the Ph.D. student Murilo Suekuni talked about his research experience and work on materials science and the characterization of hydrogels. Dr. Alan Allgeier also participated in the visit, providing the students with a virtual lab tour from KU.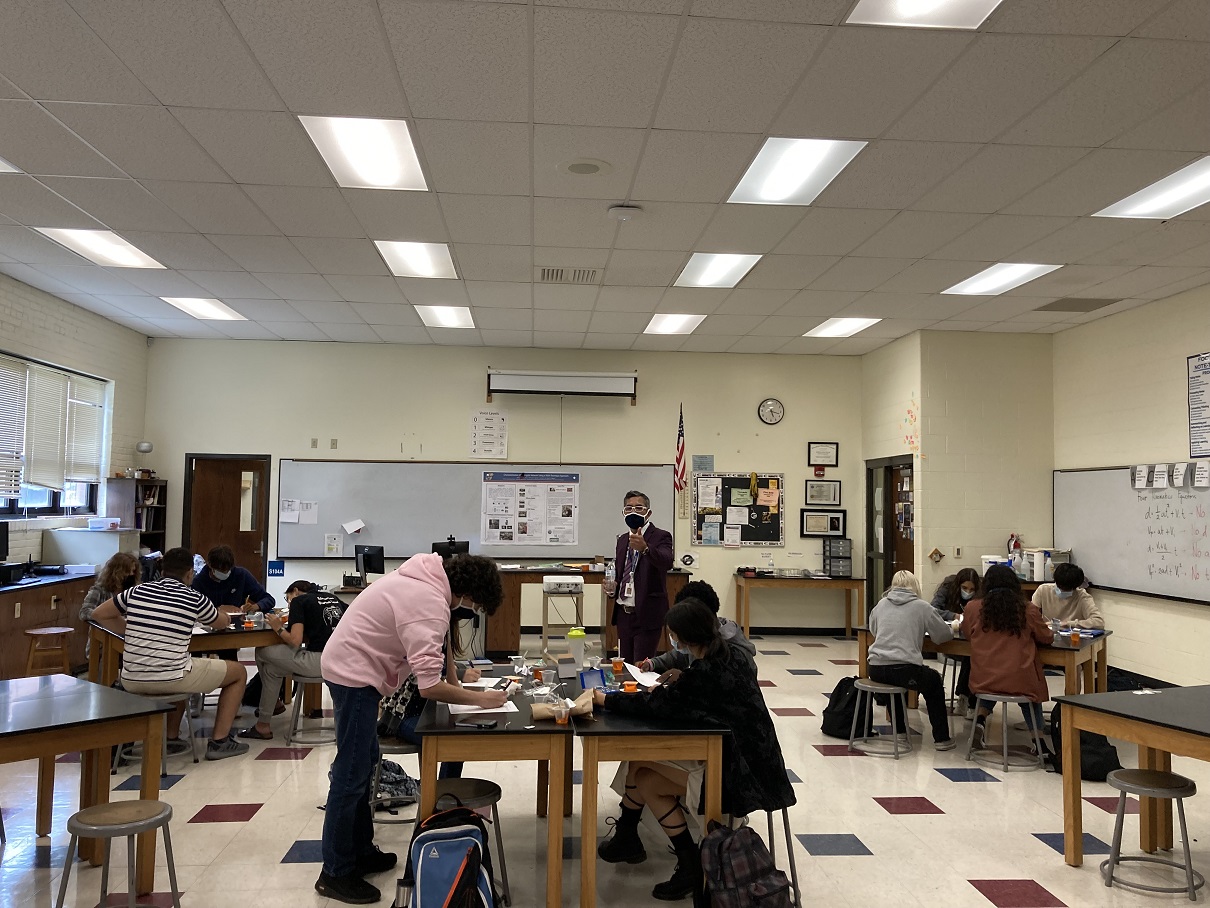 During Mr. Art Ballos' Honors Physics class, the students did compression experiments with Jell-o, where they would test multiple weights and calculate the modulus of the gel, based on strain curves.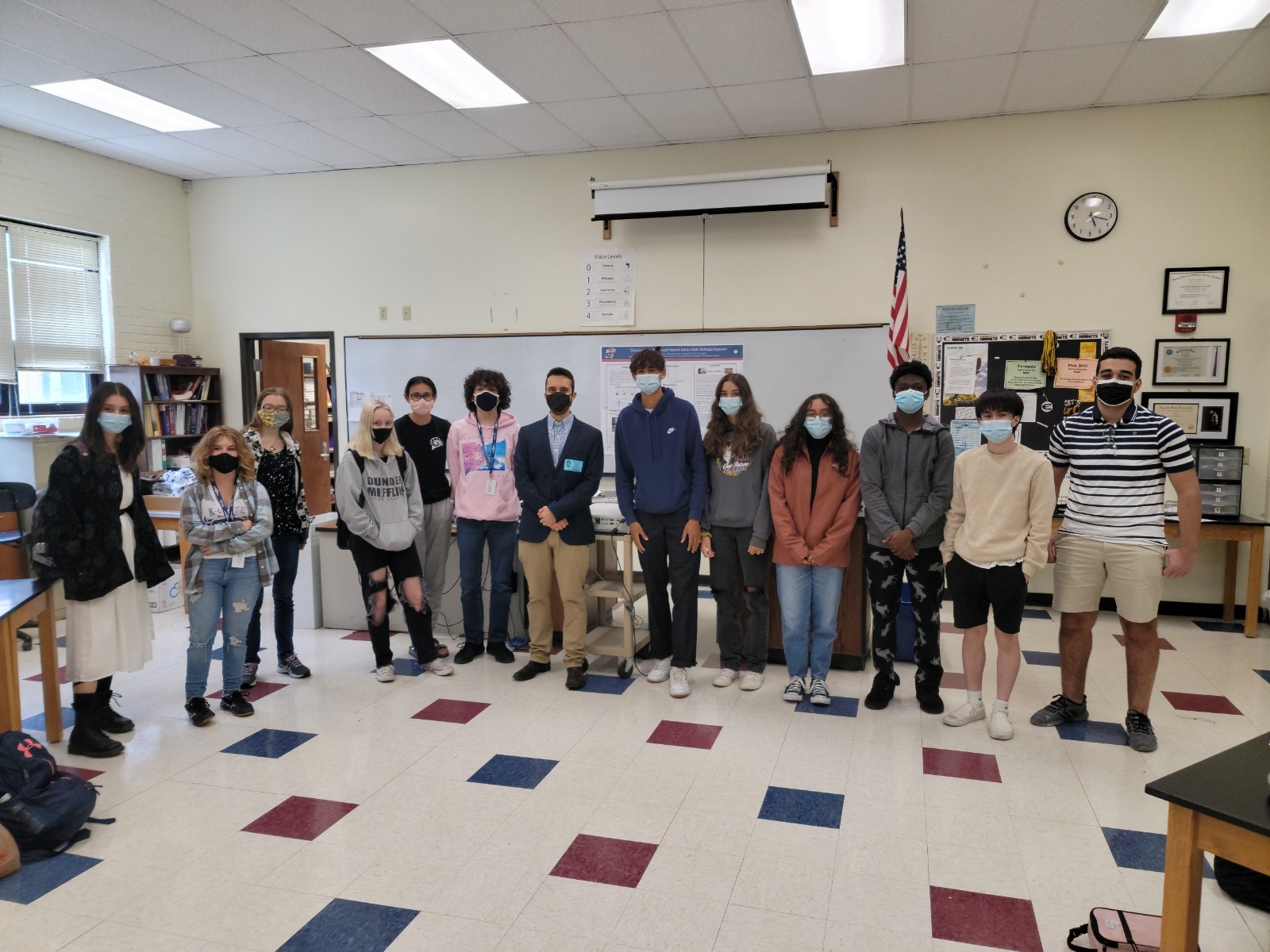 The activities implemented by Art and Murilo were developed in the program Research Experience for Teachers (RET) during the Summer of 2021 at KU.