We are thrilled to share our latest achievements and future prospects.
Our Vision
The Allgeier Research Group embraces the role of Chemical Engineering in delivering essential innovations to improve sustainability. The UN World Commission on Environment and Development provided a guiding definition: "sustainable development is development that meets the needs of the present without compromising the ability of future generations to meet their own needs." Contributing to the goals of sustainability, The Allgeier Research Group seeks to: 1) develop fundamental understanding of heterogeneous catalysts and processes to efficiently use renewable resources and existing fossil fuel resources, 2) advance the ongoing revolution in the manufacture of pharmaceuticals by continuous manufacturing and 3) develop innovative characterization methods for sustainable porous materials for both biomedical and industrial applications.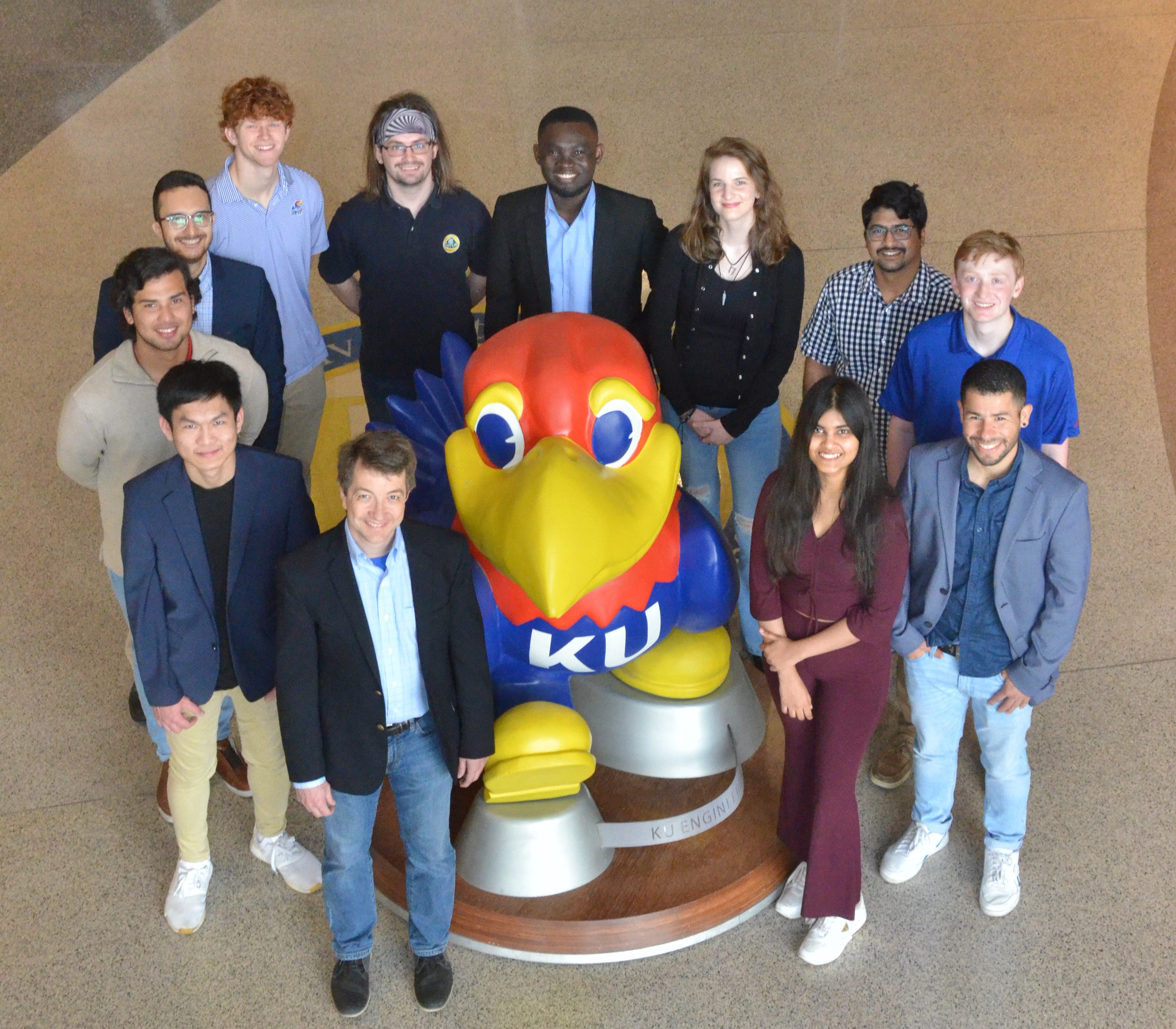 The Allgeier Research Group, Spring 2023
Graduate and Undergraduate researchers of the Allgeier Group at the University of Kansas in the Spring of 2023.
Meet the Team
Dr. Alan M. Allgeier
Dr. Alan M. Allgeier joined The University of Kansas in Chemical and Petroleum Engineering (CPE) as an associate professor in the Fall of 2017 after 20 years in industry, split between the pharmaceutical and chemical industries. Currently, he has a joint appointment with both the Department of Chemical and Petroleum Engineering and the Center for Environmentally Beneficial Catalysis (CEBC). Dr. Allgeier received his B.S. Chemistry from Case Western Reserve University (Cleveland, Ohio) and subsequently obtained his M.S. and Ph.D. degrees in Inorganic Chemistry from Northwestern University (Evanston, Illinois). He has garnered recognitions during his career, including the 1994 Sigma Xi Award at Northwestern University for excellence in graduate research, being elected to Chair the Organic Reactions Catalysis Society from 2008-2010, the 2011 Amgen (internal) Green Chemistry Award and in 2014, he was selected as the Russell Malz Awardee for Service to Catalysis from the Organic Reactions Catalysis Society.  
Dr. Allgeier began his professional career with DuPont in 1997, first as a post-doc and then as Senior Research Chemist focusing on heterogeneous catalysis and three-phase reactions for production of Nylon monomers and specialty chemicals.  Following DuPont's divestiture of Nylon in 2004, Dr. Allgeier joined Amgen, Inc. to help establish the Amgen Catalysis and Hydrogenation Group and to conduct process development and clinical manufacturing.  In 2011 he joined DuPont Central Research reaching the level of Senior Principal Scientist and was a technology leader for surface and particle science in the Corporate Center for Analytical Sciences. With his transition from industry to academia, Dr. Allgeier is bringing his expertise in catalysis, characterization science, and pharmaceutical manufacturing to The University of Kansas, where he is building a group focused on sustainability with emphasis on catalysis, reaction engineering and porous materials.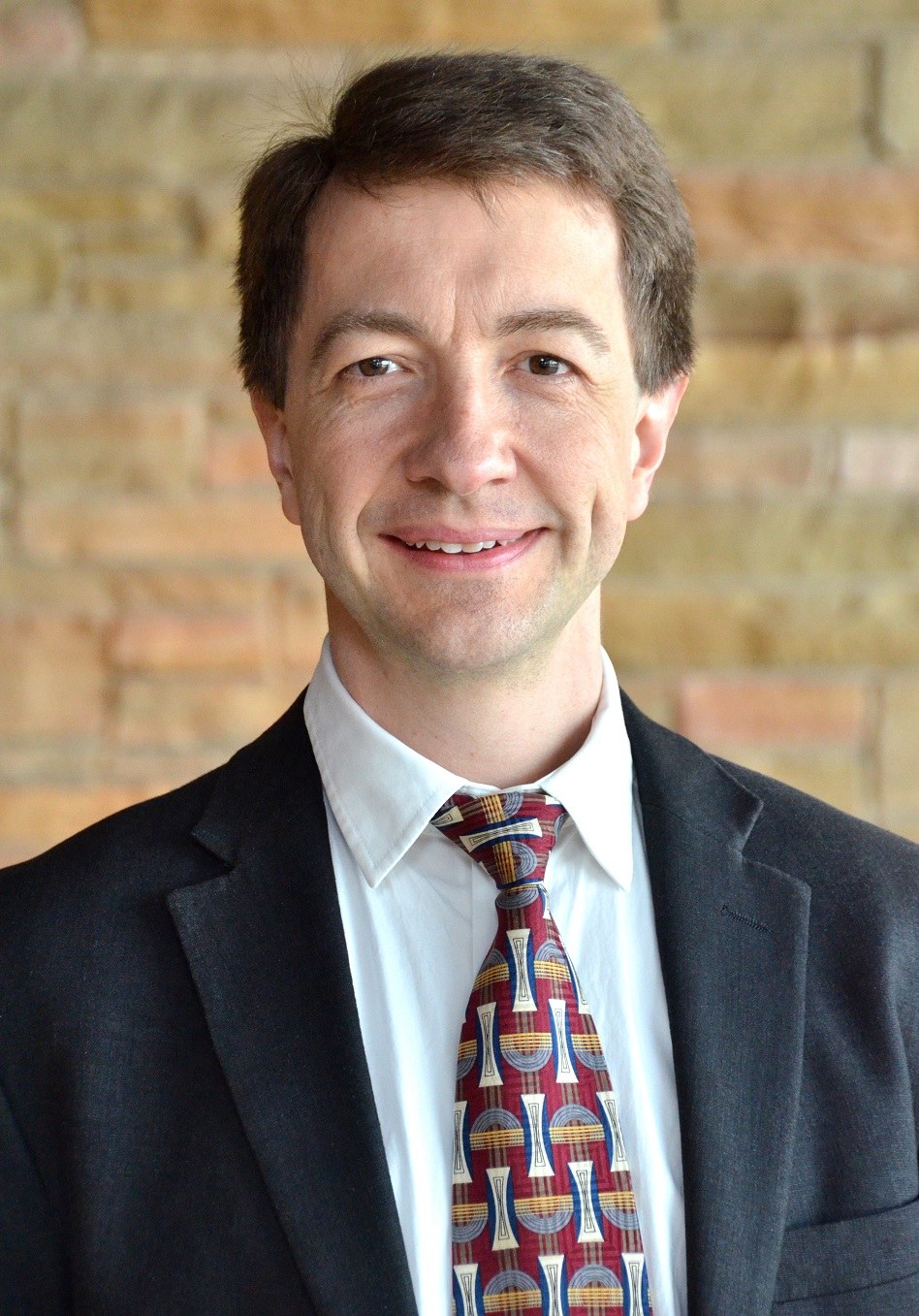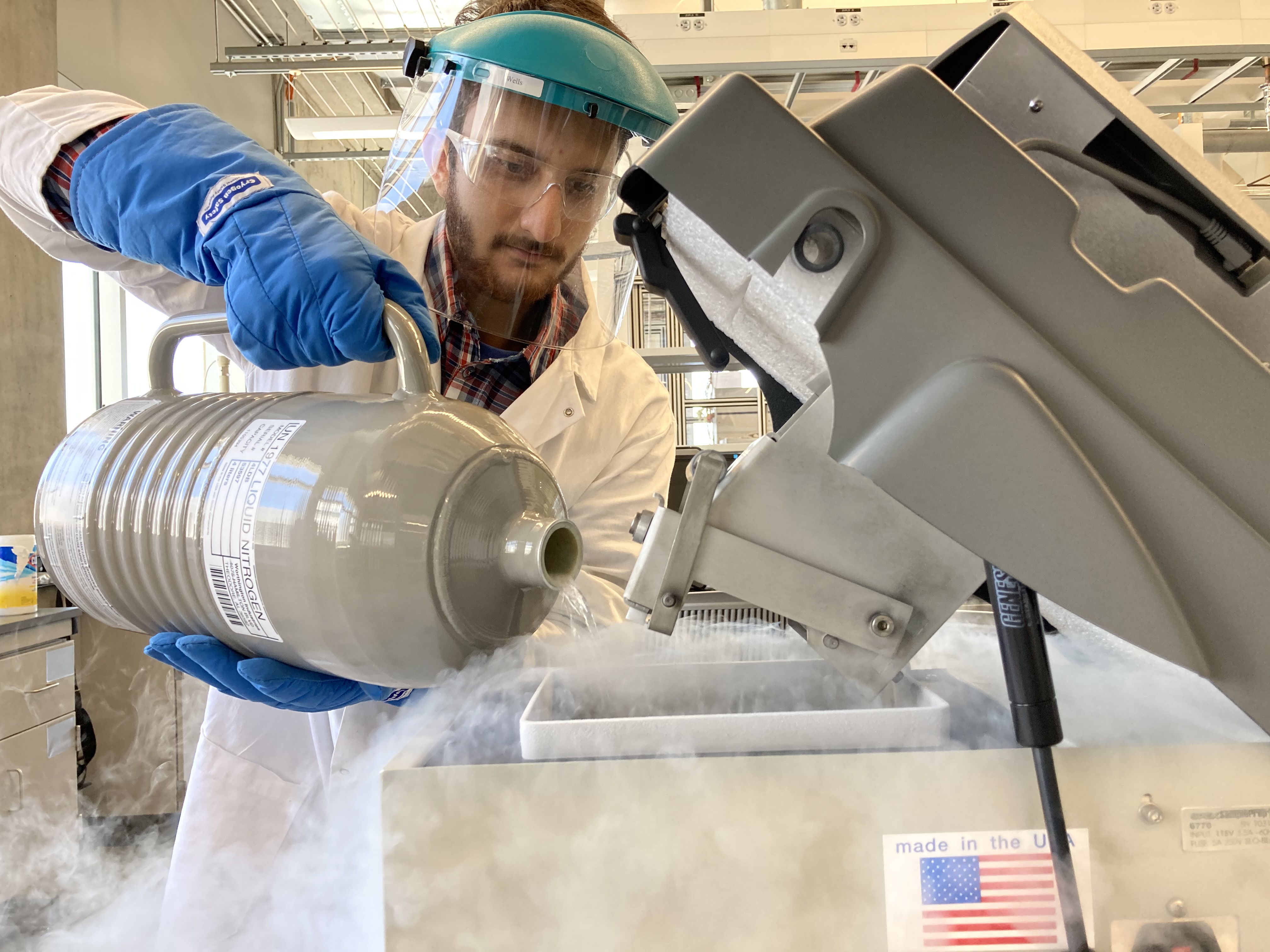 Porous Media & Materials Characterization
From unconventional reservoirs to drug delivery systems, porous media enable the success of many processes directly and indirectly related to our daily lives. We explore the many different routes to synthesize and characterize the systems where the micro-level has a determining impact in the macro-world.
Learn About Porous Media & Materials Characterization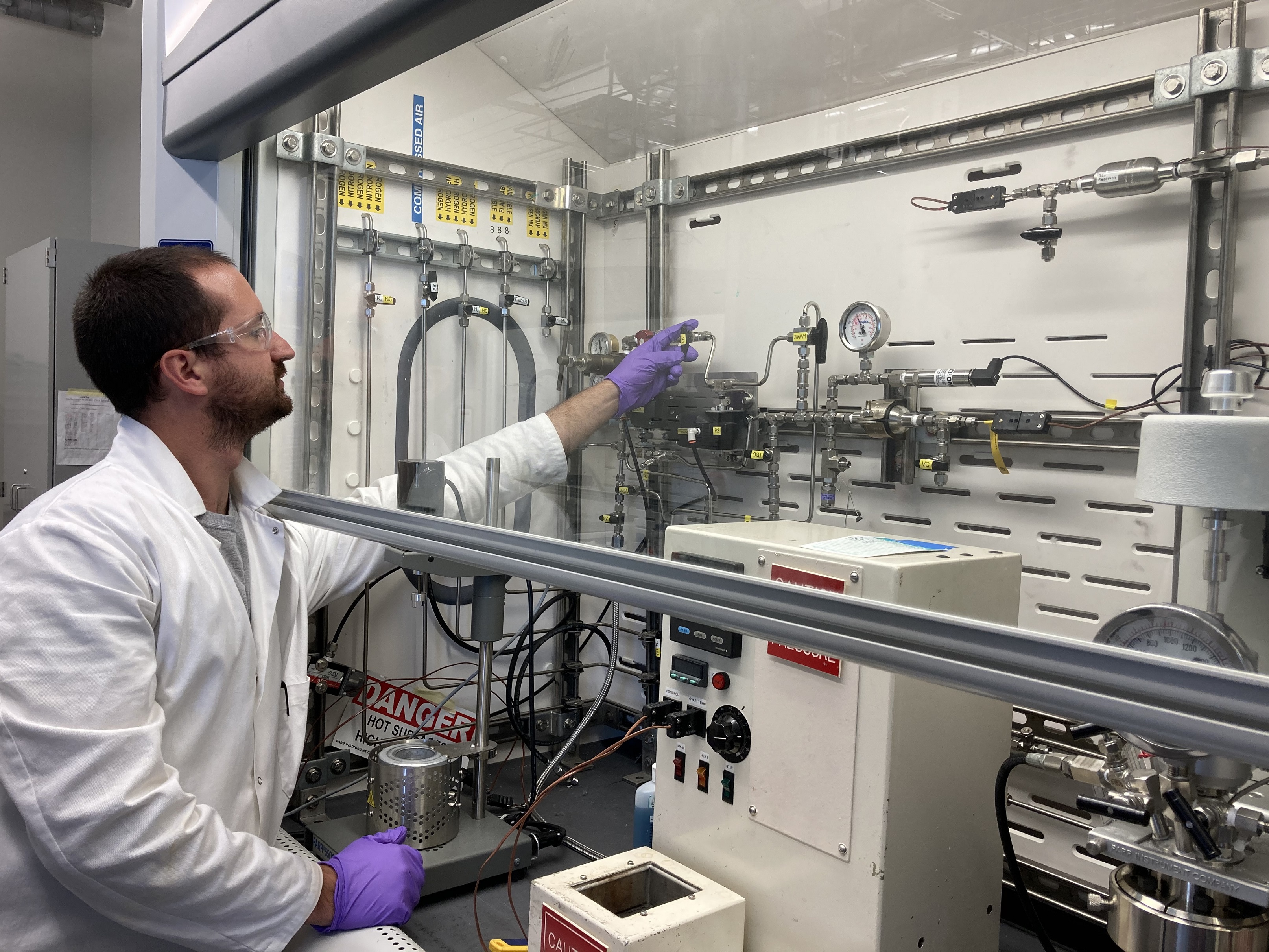 Continuous Manufacturing for Pharmaceuticals
Investigation of the fundamentals of reactor design and reaction engineering to promote improvements in the manufacturing processes of pharmaceutical products. We aim to achieve leaner processes, greener operations, and more sustainable products.
Learn about Continuous Manufacturing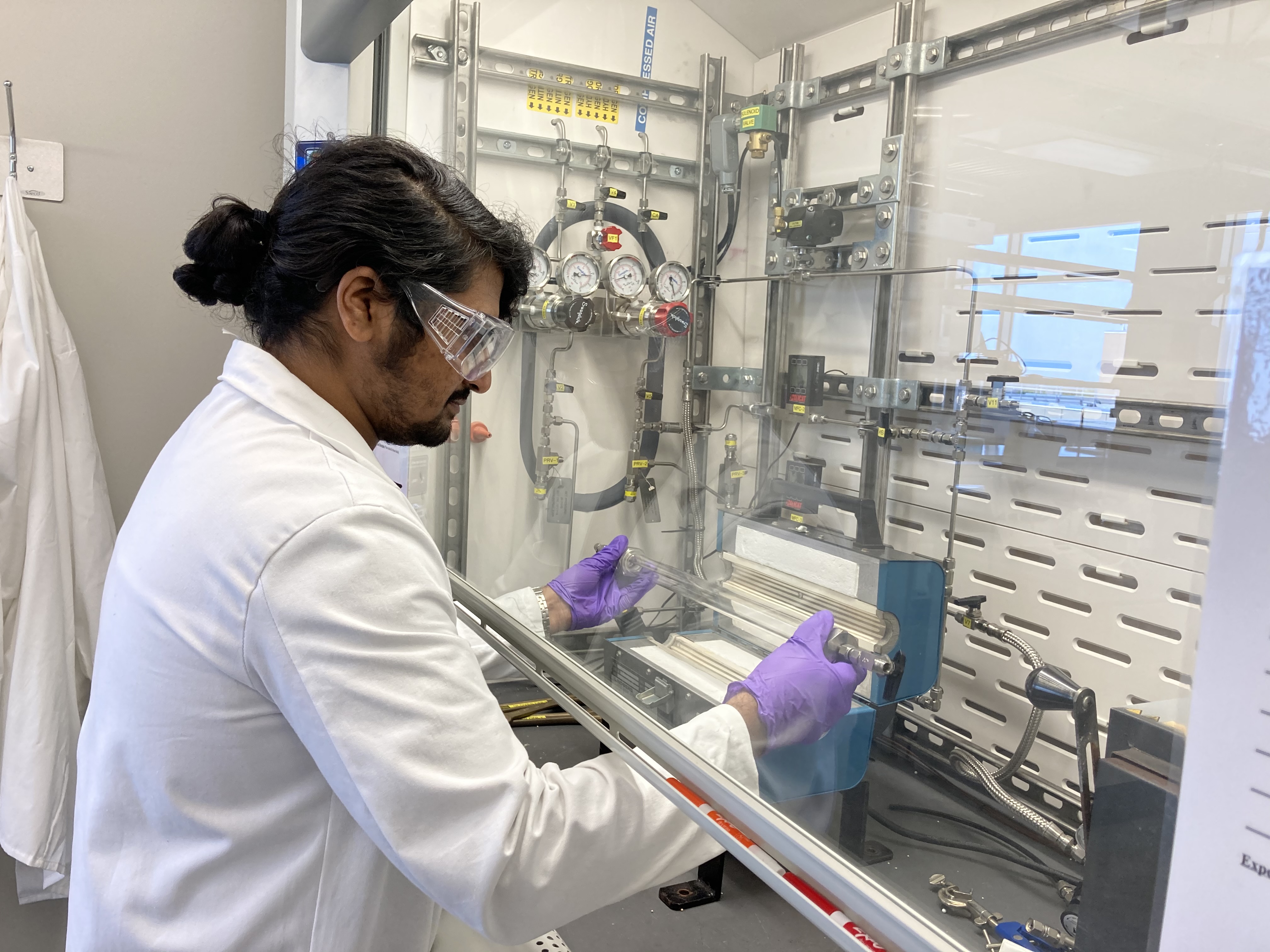 Catalysis & Reaction Engineering
Inspired by one of the most important Green Chemistry principles, we work to promote catalyzed routes for reactions that impact a variety of fields. At the Allgeier Group, both heterogeneous and homogeneous catalysts are studied in-depth.
Learn about Catalysis & Reaction Engineering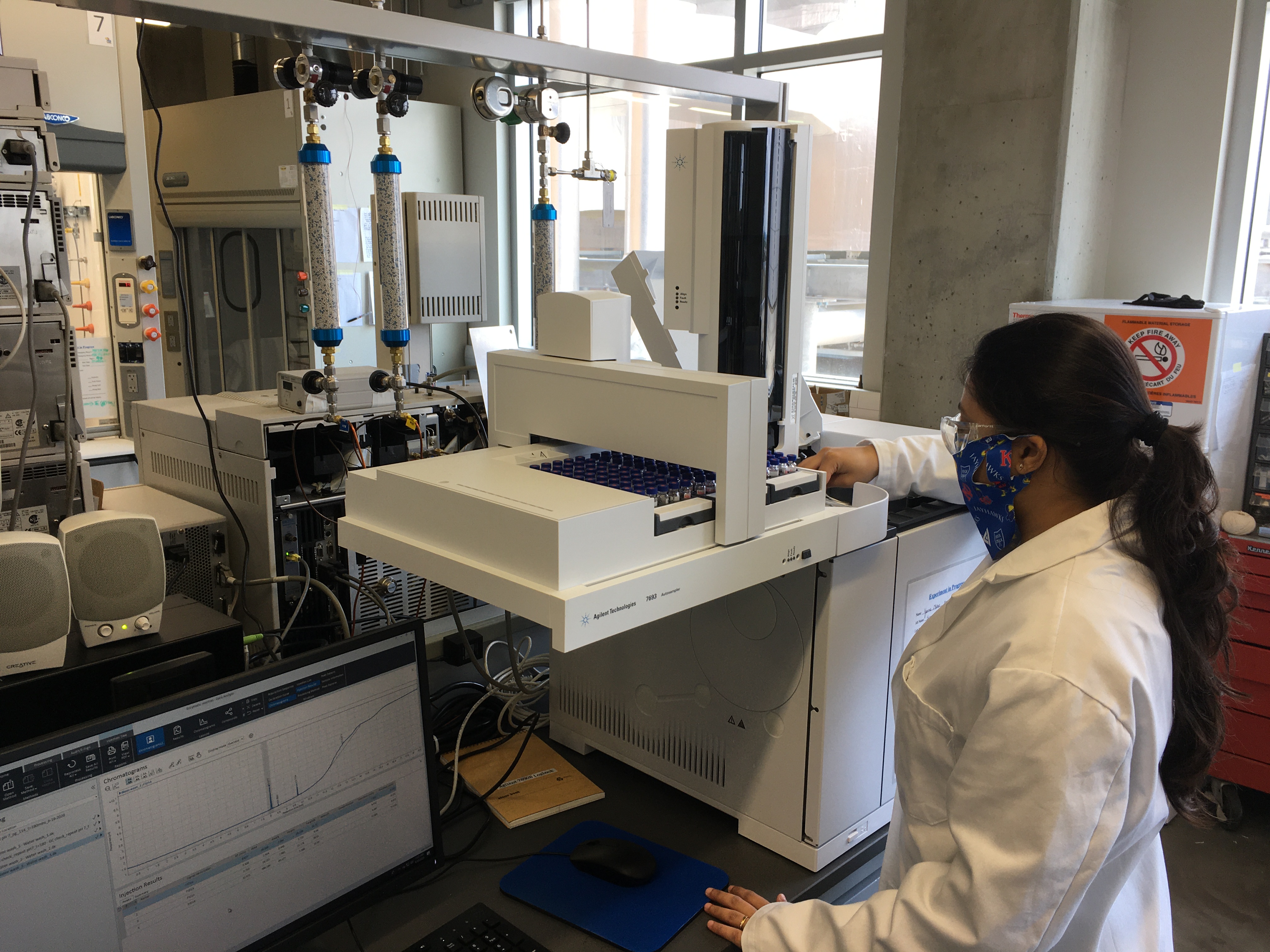 Ethanol Derivatives
Fundamentally based on the Green Chemistry principles, bio-catalyzed reactions enable efficient and viable routes for the achievement of sustainable chemical processes. At the Allgeier Group, we take advantage of the high biodegradability and low toxicity of biocatalysts (enzymes) to promote a greener future.
Learn about Ethanol Derivatives
What is new in our Group?
Newsletter
What's up in our group