NSF Director and U.S. Senator Visit KU
---
The last weeks have been exciting for the Allgeier group. On September 17th, U.S. Senator Jerry Moran and NSF Director Sethuraman Panchanathan visited KU and stopped by the Allgeier lab. Their visit had an important meaning for our group, as it marked the official announcement of a new NSF EPSCOR grant, led by KU faculty members Alan M. Allgeier (C&PE), Bala Subramaniam (C&PE), and Donna Ginther (Econ).
During the visit, Dr. Allgeier talked about past achievements and future directions of the group, highlighting efforts on biocatalytic reactions and biomass valorization, currently led by the Ph.D. student Victor Sharma.
---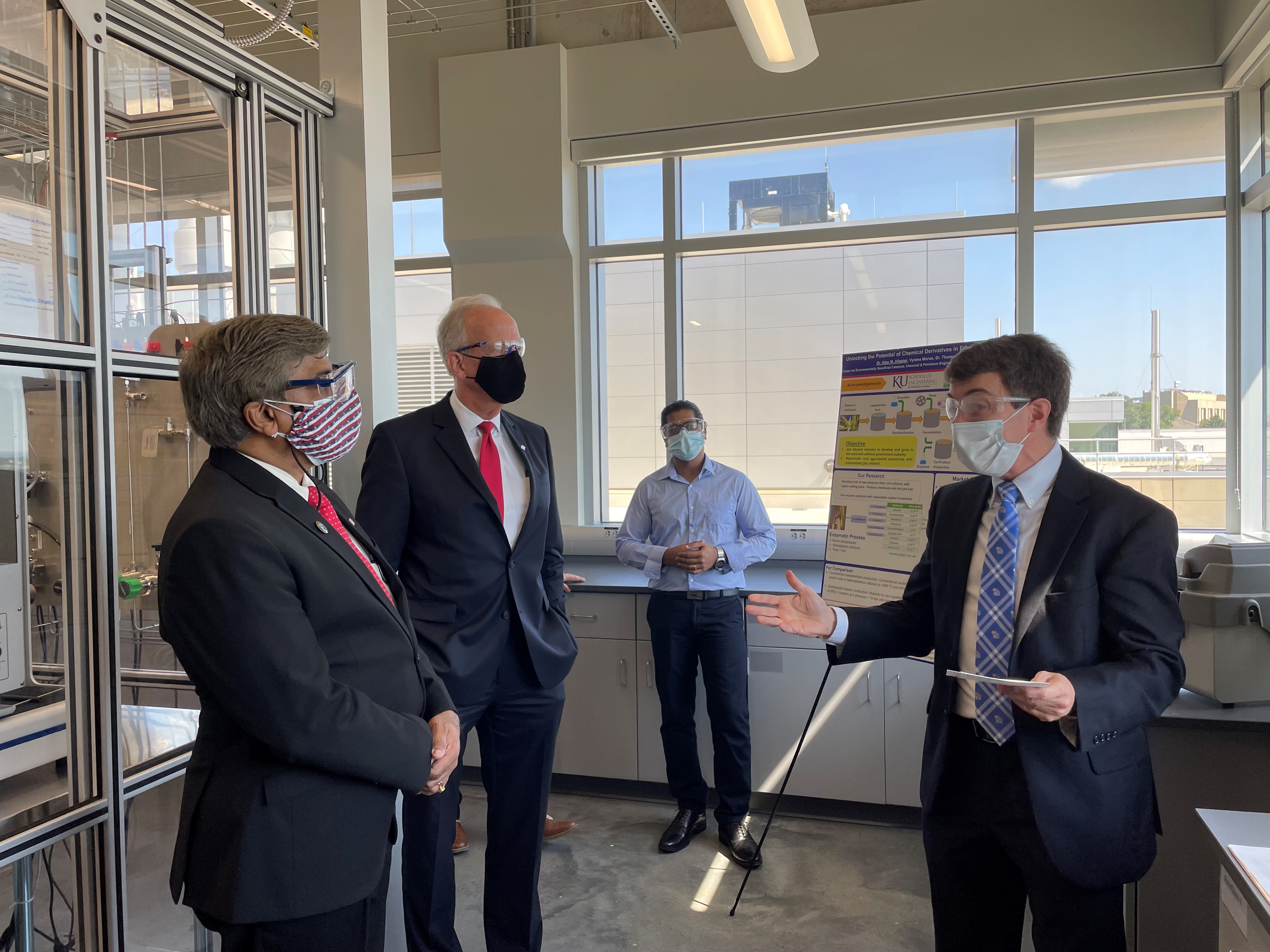 ---
The recently awarded $4 million NSF grant will support sustainable practices in the manufacturing and recycling of polymers (plastics) with two complementary approaches. First, efforts will be invested in the use of biomass (renewable organic materials) for the production of widely used plastics. This not only replaces the use of fossil fuels but also stimulates the economic growth of farmers in the region. Additionally, this research will focus on innovative ways of obtaining plastic precursors from used polymeric materials. More information can be found at the KU news website (link) and at the KU research website (link).
---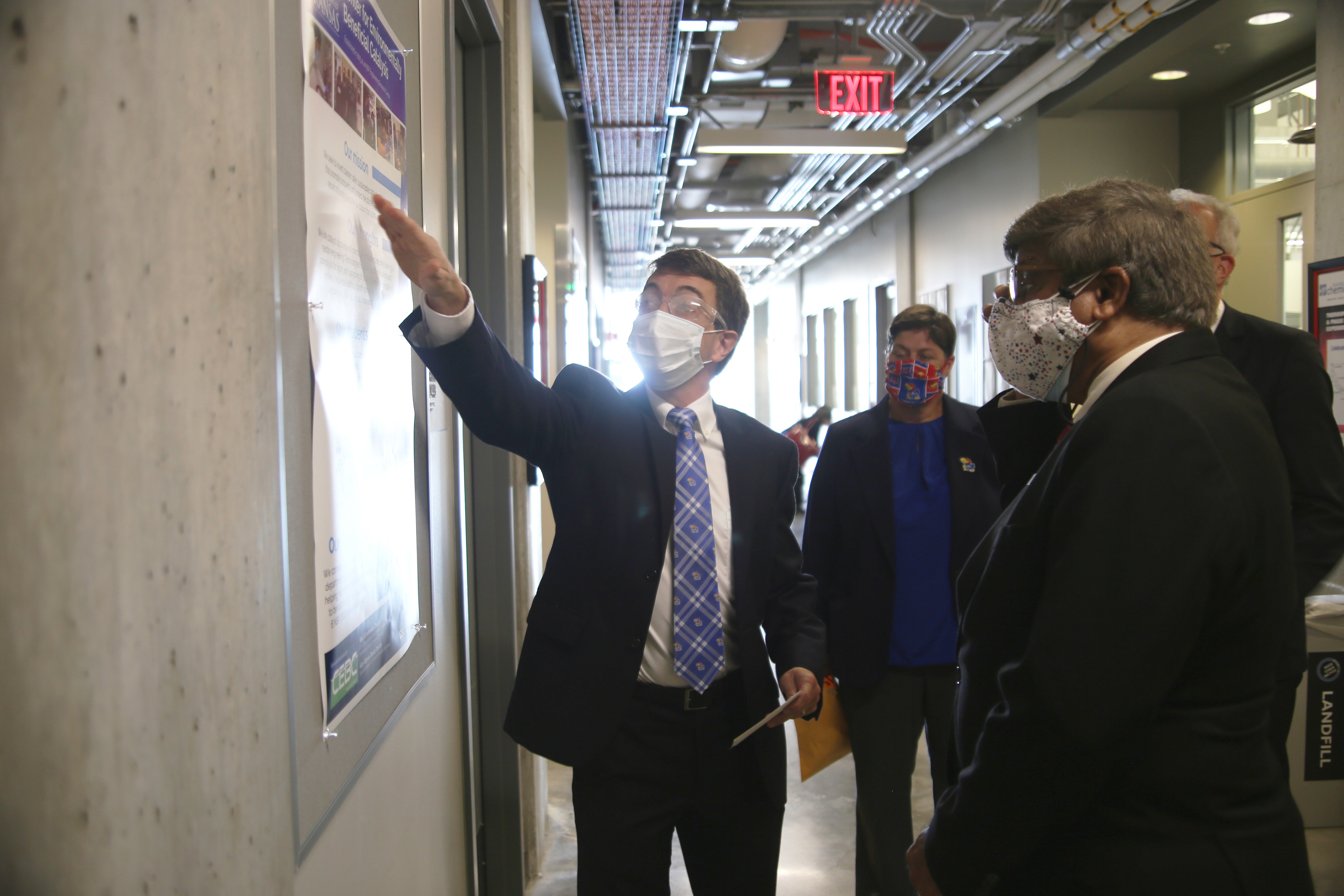 ---
Credit photos: KU Office of Research